Land Cover
Learn more about the land use and land cover on your project.
The National Land Cover Database (NLCD) provides nationwide data on land cover and land cover change at a 30m resolution with a 16-class legend based on a modified Anderson Level II classification system.
A legend for each land cover class is available from USGS here.
Land cover data, including name and description, is available in Transect Reports under Setting > Land Cover.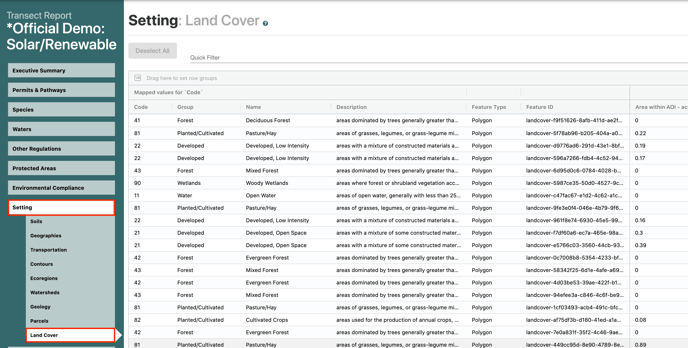 Source: NLCD 2016 Land Cover (CONUS)