With Transect's Net Developable Acreage tool, you quickly parcels with the right buildable acreage for your next project.
This article will show you how to:
1. Access the Net Developable Acreage tool
2. Specify parameters
3. Quickly select parcels
To access the Net Developable Acreage tool, start a Site Selection and toggle the Display Net Developable Area at the bottom of the New Site Selection Request window.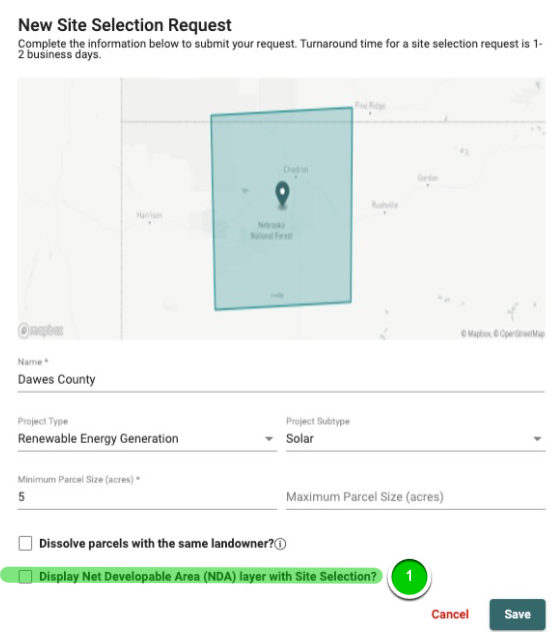 Then you can specify the parameters you wish to exclude from your developable area.
1. Minimum Acreage Needed
2. Maximum Slope Allowed
3. Boundary Inset
4. Floodplains to exclude
5. Type of Developed Land Cover to exclude
6. Set 20ft buffer around roads, railways, protected areas, wetlands, flowlines, tree land cover.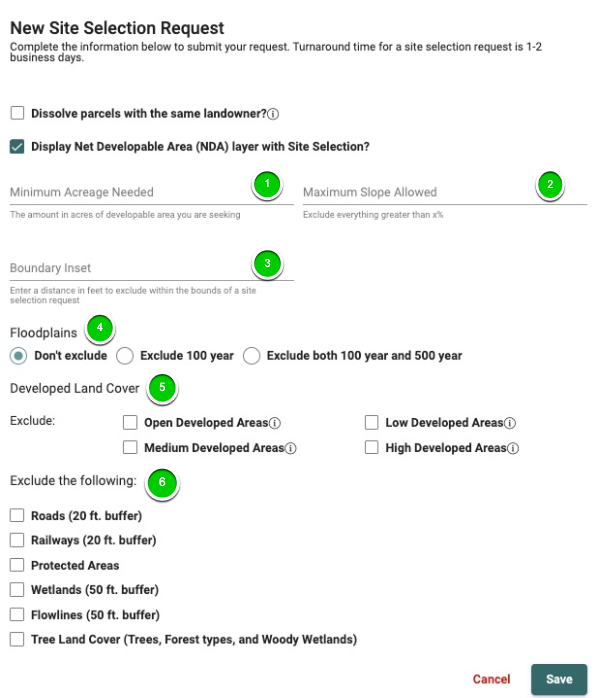 The result is the Net Developable Acreage data layer highlighted in blue and the parcels meeting your parameters in green.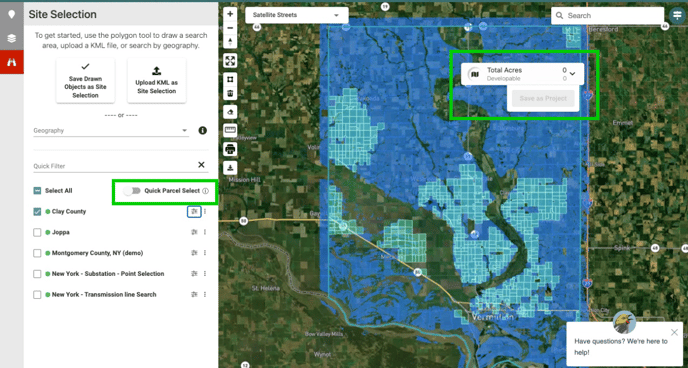 Now you can quickly select parcels to compile your targeted number of developable acres.
1. Slide the Quick Parcel Select to on. You will see a green routine appear around the map.
2. Start selecting parcels and watch your total developable acres go up on the counter.
3. Save your group of parcels as a project.